BATTLE FLAG IN LEXINGTON!!
Here are some pictures of the newly erected flag poles in the Lexington Cemetery of Lexington, AL. We're proud to say that one of the poles will be flying the Confederate Battle Flag all year round. The cemetery is located right in the middle of the city and the flags sure look good from the road. We've had nothin but good comments about it since we got it up. In addition to the Battle Flag we also fly a First National flag over the City Hall in Lexington. We really appreciate the town and it's people being so cooperative. If you want to see some pictures of the First National over City Hall CLICK HERE.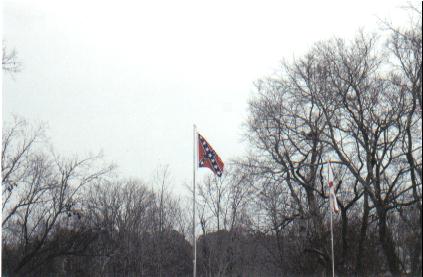 Confederate Battle Flag and Alabama State Flag.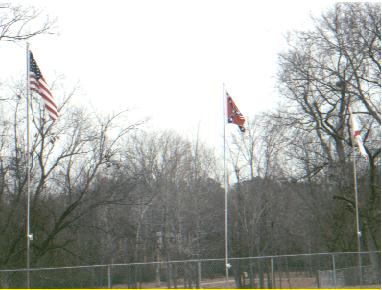 All three poles flying the US, Battle, and Alabama Flags.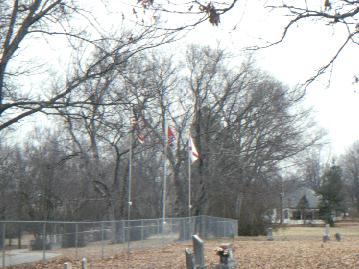 Another view of the three flags.